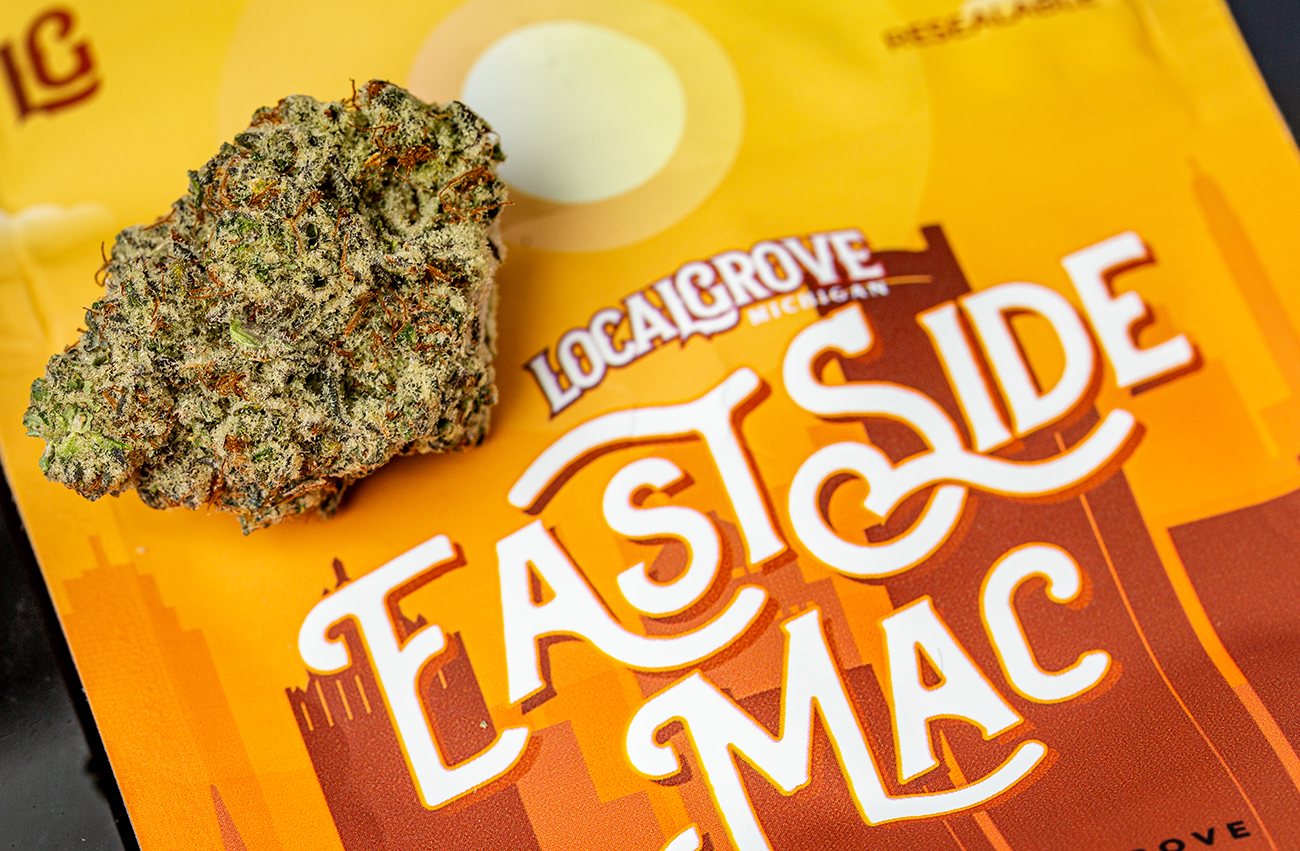 Eastside Mac
Eastside Mac is a hybrid crossed between the parent strains Eastside OG X Mac 1. This strain delivers a crushing blow of euphoria straight to the head, where it swiftly sinks down to relax the entire body. Sweet berry flavors fuse with earthy cherry notes in a flavor profile as enticing as the bud's thick coat of frosty resin that stretches over twisting hues of green and purple. Eastside Mac is said to be perfect for treating those suffering from conditions such as insomnia, appetite loss or nausea, chronic stress, depression, chronic pain and mood swings.
-Terpenes: Earthy, Diesel, Citrus
-26.0% THC
-Pedigree: Eastside OG X Mac 1
The MAC, aka Miracle Alien Cookies, strain was first propagated when a breeder named Capulator crossed an F2 Alien Cookies with a hybrid that includes a Colombian landrace and Starfighter. He called this resulting strain Miracle 15.
The Indica-leaning MAC's flowers are noticeably dense and are known for producing resinous buds with frosty trichomes and dark purple hues.
MAC plants grow in a slender Indica profile and quickly form a structure that is solid enough to support the strain's large colas. Regardless where you cultivate this strain, its flowering cycle takes approximately 9-10 weeks.
Hybrid - 50% Sativa /50% Indica

Relaxed, Happy, Euphoric

Pains, stress, insomnia, depression, anxiety

Earthy, Deisel, Citrus
Local Retailers
*Visit our retail partners